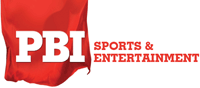 PERSONAL BRANDING INITIATIVES
SOCIAL MEDIA & PUBLIC RELATIONS
CAREER MANAGEMENT/ADVISORY SERVICES
BUSINESS MANAGEMENT

SPORTS CONSULTING

EXECUTIVE COACHING



PBI SPORTS BRANDING
PBI Sports & Entertainment is a representation agency for Pro Coaches, NCAA Coaches, Front Office management personnel across all team sports, as well as entertainment artists. We do not represent players in any pro leagues, however, we also have experience representing sports and news broadcasters in the media. We conduct contract negotiations with hiring teams, and provide extensive guidance on employment contracts to our clients.
We are a team of thinkers and established business leaders who prioritize the needs of each client, helping establish, understand, manage and monetize their personal brand identity and values. We consistently add value in developing creative marketing strategies, leveraging strategic decisioning for our personal brand clients, and providing meaningful, knowledge-based and smart input into career decisions. We strive to uncover, create and close on career opportunities driven by fit, culture, experience and knowledge. We manage personal brands. We manage and scrupulously oversee business affairs of our clients. In other words, we keep the sharks away.
​
Our client list is comprised of over 70 Pro Coaches and General Managers in the NHL, NFL, NBA and many European professional leagues. We also represent NCAA Coaches, Olympians, as well as established, up and coming musical artists. We are an incredibly proud group of hard working, committed and genuine business people focused on maximizing personal brand values, and ensuring every one of our clients' brands and careers are in order.
​
Success requires having a strong leadership presence, an extensive network of sports contacts, and a sound strategic vision of delivering value-added career, employment, contract, endorsement and Advisory services. In addition to personal branding, Neil is the driver behind sports consulting and team restructuring opportunities. A very knowledgeable and experienced senior executive in business and sports, Neil proudly possesses all of the necessary attributes to provide guidance and strategic recommenations to personal branding clients, team owners and other sports properties. His infinite positive energy and a "let me prove it to you" attitude is the operating principle by which PBI proudly works with its clients. Talk to him and you'll see!
Associate Partner, Basketball
As a 6′ 8″ small forward from Syracuse University, Billy was selected 3rd overall by the Sacramento Kings in the 1991 NBA Draft. Owens' career spanned ten seasons with the Warriors, Miami Heat, Sacramento Kings, Seattle SuperSonics, Philadelphia 76ers, and Detroit Pistons. After his professional playing career, Billy went on to be the Player Development Coach for the Dallas Mavericks. Currently, Billy also works with several new sports ventures and initiatives where he is consistently adding value from a former player perspective.
Ready to maximize your brand value? Contact us!
PBI SPORTS & ENTERTAINMENT
Branding, Negotiating, Marketing
Tel: 416.428.2928
Mobile: 480.589.0088
Twitter: @pbisports
Toronto - New York - Europe