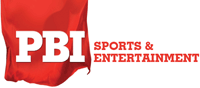 PERSONAL BRANDING STRATEGIES
SOCIAL MEDIA & PUBLIC RELATIONS
CAREER MANAGEMENT/ADVISORY SERVICES
BUSINESS MANAGEMENT

SPORTS CONSULTING

EXECUTIVE COACHING



PBI SPORTS BRANDING
As one of the largest Coach agencies in the world, we are properly equipped to work closely with NCAA Athletic Directors in assisting them with their coaching searches, regardless of the sport. PBI has proven itself in organically growing our roster of talent and in adding value to professional sports General Managers in hiring the best coaches available anywhere in the world. The Coaches Agency is a boutique Talent Search firm focused exclusively on NCAA Coaches.
​
While "Executive Search" firms tend to offer services in coaching searches as an add-on to Management jobs, we have consistently found that sourcing and hiring a coach does not mirror the typical executive or management level search process. Coaches need to be motivators, proven performers, fantastic recruiters, and most importantly, fit properly within each school program's priorities. Simply put, the attributes and characteristics of a Coach are not in synch with corporate management roles. Working exclusively with Coaches on a daily basis as an area of specialization and focus, is the key differentiator for PBI.
​
We view sourcing and hiring the best, perfect fit Coach, as a critically important investment which should ultimately produce fantastic results, recognized team performance, a winning environment, and amazing student-athletes.
​
An adjunct to The Coaches Agency is a huge competency in offering Executive Coaching counsel. Whether you're a Team Coach, Team Leader or Business Leader, we combine 30+ years of corporate leadership experience with our "coaching the coach" capability in being able to sit down and consult with Coaches or Leaders across all businesses. We share best practices from both the corporate and sports perspectives, add in the services of one of the most prominent Mental Performance Coaches in pro sports, and we help you create a true, consistent culture of top performance and mindset in your organization.
​
​
Please feel free to reach out to us at http://www.thecoachesagency.com for more information.
​